Curtains can transform a space from empty and bland to modern and contemporary, traditional and elegant or fun and exciting. There are so many different fabrics, designs and styles to choose from that you will have no problem selecting a style that will suit your home and your budget.
Window drapes Central Coast, Lake Macquarie, Newcastle
At Bon Accord Homemakers we will design, manufacture and install your curtains, taking all of the stress and worry away from you – leaving you to enjoy your new space.
Curtains help to define and ground a room, they can add warmth, filter light and protect your furnishings from fading and discolouration caused by the sun.
We can design curtains for wide or narrow windows, for very high windows, for home theatres, bay windows and for all of your internal spaces.
Custom made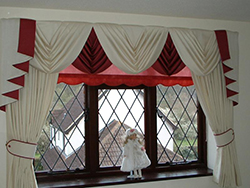 Swag & Tail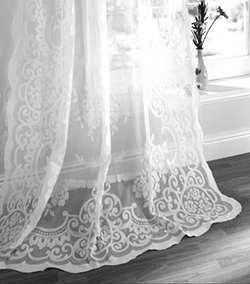 Sheer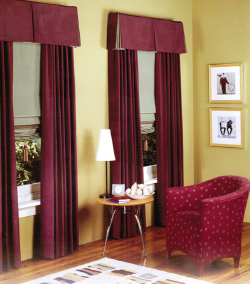 Curtains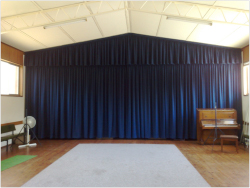 Stage Curtains
Ready made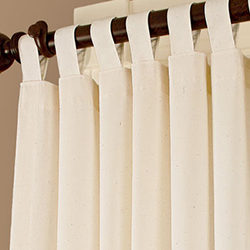 Tab top curtains
These are great for a casual space or for those on a tight budget. They do not require curtain rings and the rod slides through the tabs and then is secured into place.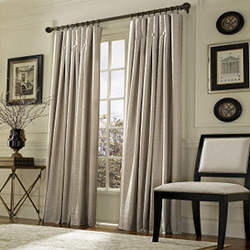 Ring top curtains
These require curtain rings, which can be decorative or purely functional and are a great way to show off a decorative curtain rod.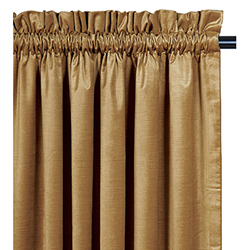 Rod pocket curtains
With this type of curtain you do not require curtain rings as the rod simply slides across the top of the curtains in a hidden pocket. The curtains, rather than a decorative rod or curtain rings, are the primary feature in rod pocket curtains.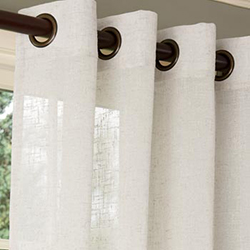 Eyelet top curtains
These very stylish curtain have large grommet rings at the top of the curtains and the rod slides through these holes. This is another way to highlight a stylish curtain and at the same time make a feature of the curtain rod.
Depending on the style of your room and the type of curtain and decorator pole or rod you have chosen, you can add a valence, pelmet, a second row of sheer curtains, include a curtain lining or add decorative tie backs.
Of course you can have pinch pleats, goblet pleats, pencil pleats and tuxedo pleats. Whatever you need, at Bon Accord Homemakers we can design your new curtains to suit your existing style at a price you can afford.
For more information on our custom made drapes and readymade curtains on the Central Coast, Lake Macquarie and Newcastle areas, please call us on 02 4970 5000 or email us on info@bonaccordblinds.com.au.